I recently finished reading Another Day Another Dali, by Sandra Orchard, and have to say that I loved it! It's the second book in the Serena Jones Mystery Series, and I enjoyed it as much as the first. I loved the humor throughout the book, and there was plenty of action and plot twists to keep me turning pages. There were touching moments, too, especially regarding Serena's poor relationship with her grandmother.
Like A Fool and His Monet, Another Day Another Dali is full of interesting and quirky characters, many of whom are making a reappearance. Retired professor Sutton is still hitting up residents of the apartment complex where Serena lives with his "Word of the Day," and quirky Aunt Martha is even more outrageous than she was in the first book. I love the touch of romance, too. I'm still not sure if Serena is going to end up with fellow FBI agent Tanner or building superintendent Nate. I'm leaning more toward Tanner, but think they're both pretty swoon-worthy!
Though this is a complete story, a mystery that hasn't been tied up yet is who killed Serena's grandfather years ago during the theft of a valuable painting. I'm definitely looking forward to the next book in the series.
Back cover copy: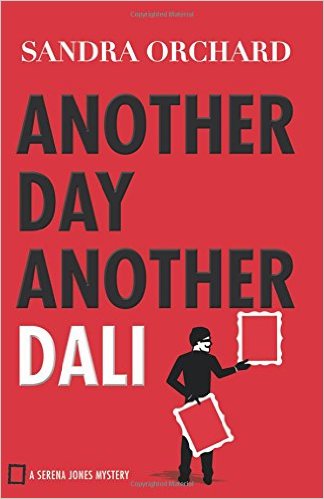 When a valuable Salvador Dali painting belonging to her grandmother's friend is mysteriously replaced by a forgery, FBI Special Agent Serena Jones is called in to investigate. Serena hopes finding the thief will also mean finally measuring up to Nana's expectations. But when the evidence points to members of the owner's own household, it becomes increasingly clear that Serena won't be winning any popularity contests.
The Dali isn't the only painting that's fallen prey to the forgery-replacing thief, raising the specter of a sophisticated theft ring–one with links to dirty cops, an aspiring young artist, and the unsolved murder of Serena's grandfather.
With plenty of edge-of-your-seat moments, Another Day, Another Dali gives the plucky Serena Jones–and readers–a new high-stakes case to crack.
I hope you'll pick up your own copy of Another Day Another Dali.