The Firebirds skipped our July edition of Writer Wednesdays, since several of us were getting ready for the Romance Writers of America Conference in San Diego, but we're back for August. This month, we're showing what's in our purses.
I have all the usual boring stuff, like my wallet, checkbook and note pads. But I found a few interesting things in there, too.
Like two bank envelopes…
I had hoped there was money in them that I had forgotten about, but unfortunately, they were both empty. (I did find $30 last week, though, in the pocket of a pair of shorts I hadn't worn in some time.)
Of course, my keys stay in my purse. The rectangular purple one is my gym key, and the boomerang key chain was given to me by a lovely writer friend from Australia, Catherine Rull.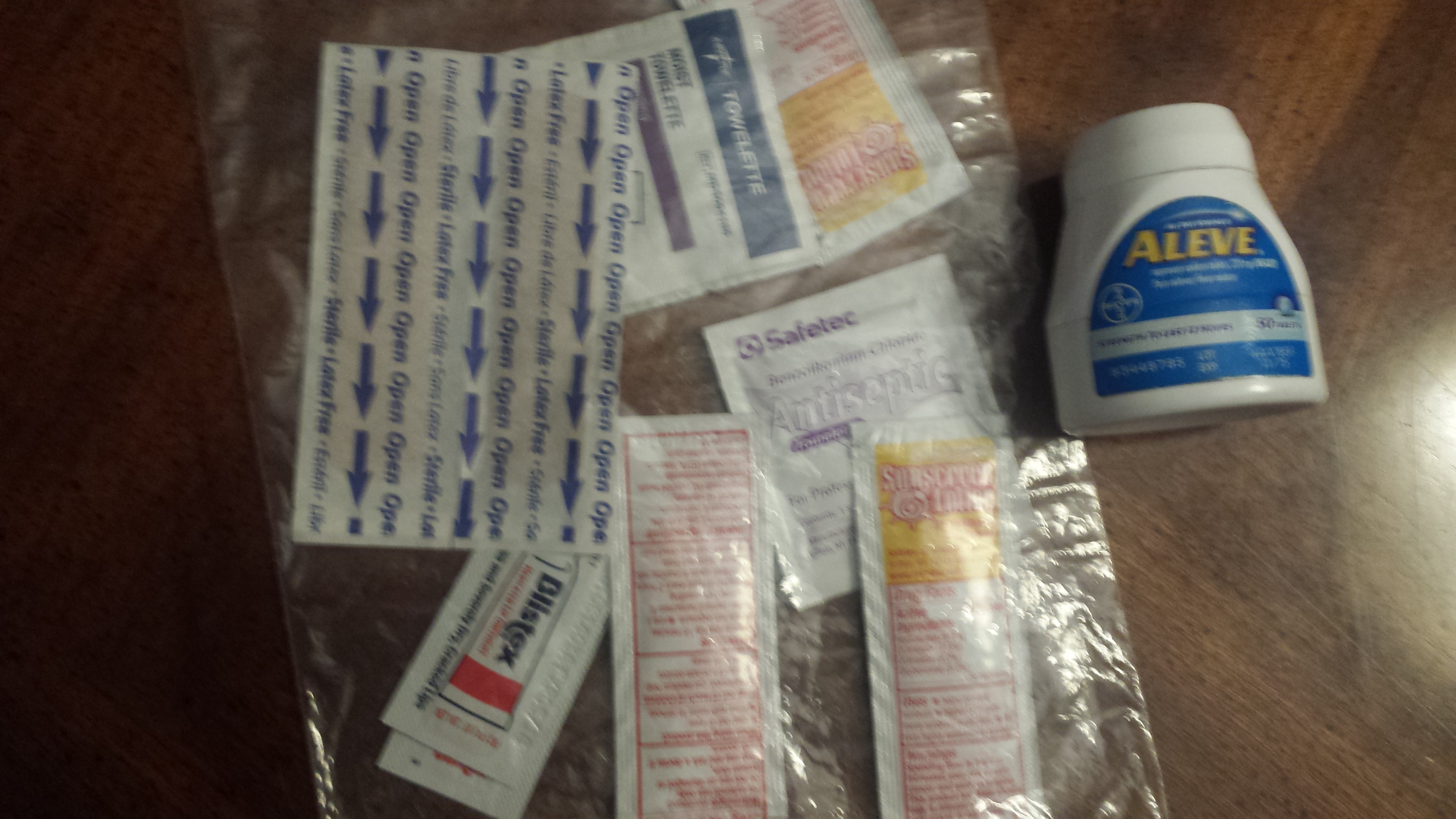 I also have quite a few in-case-of-emergency items, like a mini-sewing kit, ear plugs, Burt's Bees lip balm, a small plastic bag of topical items like antiseptic, Blistex and sunscreen, and a small bottle of Aleve (which actually holds whatever kind of headache medicine we happen to have on hand at the time, currently Advil).
And what writer doesn't carry bookmarks and business cards? And of course, lots of pens, most of which are imprinted with names of other writers or writing organizations. I currently have pens in my purse from Elizabeth Heiter, Lynda Bailey, Sandra Owens, The Golden Network (Golden Heart finalists), and my own RWA chapter, TARA (Tampa Area Romance Authors).
One thing I realized that I don't have in my purse is pictures of my kids and grandkids, except what's on my phone. But since I carry my phone in my purse, I guess that counts.
Click the links below to find out what's in my writer friends' purses.
Tamra Baumann – Kay Hudson – Tosha (TL) Sumner –  Priscilla Oliveras – Wendy LaCapra